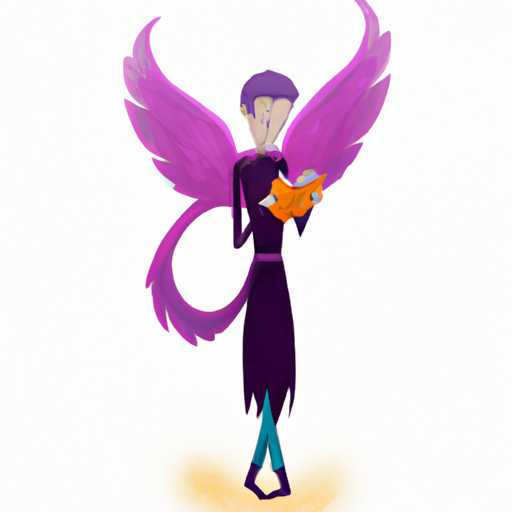 Once upon a time, in the tranquil village of Bethlehem, lived a humble master builder named Elijah. Through thousands of days and nights, he had honed his craft with devotion, weaving magic with his skilled hands. His abode echoed the tranquil harmony of a prayer and the subtle rhythm of life, reflecting his faith in the Lord.
One bright morning, as the rooster's crow broken the dawn, a sharp knock on the door disturbed the peaceful ambiance of Elijah's home. As he pulled open the door, he saw an elderly stranger, his face covered by his hood. He introduced himself as Hezekiah, a weary traveler looking for shelter for a few days. He perceived in those wise eyes, a tale seasoned with trials and triumph. Touched by the stranger's plea, and believing in the scripture, Do not neglect to show hospitality to strangers, for thereby some have entertained angels unawares, Elijah welcomed him to his humble abode.
Hezekiah proved to be a benevolent guest and soon found a place in Elijah's heart and home. He regaled Elijah with tales from distant lands, their merry laughter echoing around the quaint house. But Hezekiah held a mysterious secret. There was more to him than his age and wisdom. He recognized Elijah's simple yet unwavering faith in the Almighty, waiting for the apt moment to reveal his true identity.
One day, a horrific storm engulfed Bethlehem. The rain whipped against the fragile homes, and winds threatened to overturn everything in their path. But while everyone in Bethlehem huddled together, praying for the storm to pass, a calm Elijah was absorbed in his daily prayers, his faith unshaken. Seeing this resilience, Hezekiah decided it was time to reveal his secret.
"Elijah," he began, looking into the eyes of his host, "I am no ordinary traveler. I am an angel of God, sent to test your faith." His revelation, instead of shock, brought forth an understanding smile from Elijah. He knew the Lord worked in mysterious ways.
Elijah gazed at the celestial entity before him, his eyes filled with reverence and warmth. Hezekiah, though of divine origin, felt humbled by Elijah's unwavering faith and hearty acceptance. He said, "You have shown me that faith is not about the grandeur of temples or the richness of offerings, but the purity of heart and the steadfastness of belief. For this reason, you have been chosen to receive a divine gift from our Father."
As Hezekiah extended his hands, a golden light emanated from his palms. He touched Elijah's chest gently, and a divine warmth wrapped itself around Elijah. He felt a strange tranquility overtake him; he knew it was the presence of the Almighty.
Following this miracle, Hezekiah disappeared into the stormy night, leaving Elijah alone in his humble abode, touched by the divine. The storm ceased, and by morning, the sun rose in all its glory, as if winking at the miraculous events of the previous night.
Elijah discovered that he would help in miraculous ways; he could heal the sick, turn scant resources into plentiful feasts, and comfort the sorrowful. His faith and newfound divine gift touched the lives of the villagers. News of the humble saint of Bethlehem spread, attracting people from far and wide.
Until his last breath, Elijah served humanity with humility and love, his faith lighting the path in the darkest times. The tale of his unwavering faith, his divine encounter with an angel, and the miracles he performed has since been passed on from generation to generation, echoing the essence of Christianity - the power of faith, the beauty of humility, and the grace of the divine. Elijah's life story is a testament to the enigmatic verse, Truly I tell you, if you have faith as small as a mustard seed, you can say to this mountain, 'Move from here to there,' and it will move. Nothing will be impossible for you.
As his spirit ascended to heaven, a heavenly voice echoed through the village of Bethlehem, "Well done, good and faithful servant. You have been faithful over a little; I will set you over much. Enter into the joy of your master." And so the humble builder, Elijah, entered the eternal kingdom, leaving behind an everlasting legacy of faith and compassion.
---
---