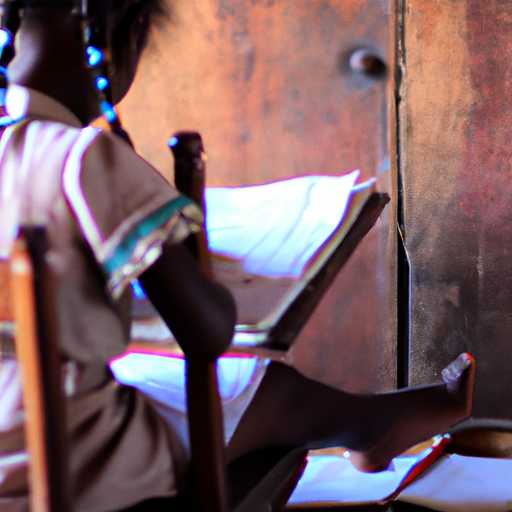 Once upon a time, there was a little girl named Sophia. She lived in a small village surrounded by lush green fields and had a very simple life. Sophia loved to read and learn new things, but unfortunately, her village didn't have a school. The nearest school was miles away, and Sophia's family couldn't afford to send her there.
Despite her difficult circumstances, Sophia never gave up on her dream of getting an education. Every day after finishing her chores, she would sit by the village pond and read books that she borrowed from the nearby town. Sophia's father, who was a farmer, would often see her reading and would wonder why she was wasting her time with books.
One day, Sophia overheard her father talking to her mother about how they couldn't afford to buy her books. Sophia was heartbroken but didn't let it dampen her spirit. She decided to find ways to earn money so that she could buy her own books.
Sophia started by asking her neighbors if they needed any help with chores or errands. In return for her services, she asked them for old, unwanted books. Slowly but steadily, she started building her own library. Sophia read and reread her books, taking notes and observing the world around her.
One day, she met a kind traveler who was passing through her village. The traveler was impressed by her intelligence and determination and offered to teach her everything he knew. Sophia was ecstatic, and for the next several months, she spent every spare minute learning from the traveler.
Sophia's hard work and determination paid off. She became one of the smartest people in her village and even started tutoring other children. Sophia's father saw her success and finally realized the value of education. He started saving money for her schooling, and soon, Sophia was able to attend a school in the nearby town.
Sophia continued to study hard and excel in her studies. Soon, she graduated and went on to become a teacher. She dedicated her life to providing education to children who lived in rural areas and couldn't afford it.
Sophia's life was an inspiration to many who knew her. She proved that with hard work, determination, and an unrelenting spirit, anything is possible. Sophia's story proved the power of education, and how it can change the course of one's life.
In conclusion, Sophia's story inspired people to never give up when faced with hardships. It showed how a simple dream can turn into a reality with perseverance and dedication. Sophia's life is a testament to the fact that education is a powerful tool that can change the world. So, let us all be like Sophia - determined, persistent, and unyielding in our pursuit of our dreams.
---
---